We are the Academy where you can book private lessons with plenty of horse-time!

Our method is called the H3 method, where we look at the horse as a family member and a Team mate who is allowed to think and react. You learn to understand your horse and
how much you affect your surroundings yourself!
We are also Sweden's National representatives in World Bitless Association
and have worked as instructors since 2012!

We work full time as instructors
and our own education takes place continuously according to current laws and regulations.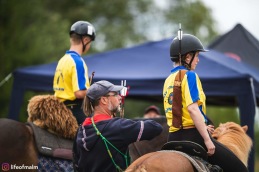 Sometimes you need help getting on with your teamwork with your horse or in your mental training. Maybe you also need to improve your technics to improve your results. We have many years of experience in coaching both horses and riders of all levels and we can also coach you at a distance!
We have beginners clinics, where no previous experience is required! The clinics are 3 hours, where we start from the ground, then on horse in the gait you choose. Once you have passed our beginners clinic (experience from another instructor as well), you can continue in our groups.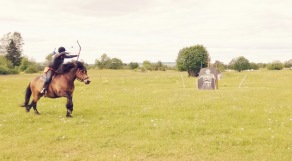 In the summertime we organize ridingcamps! There are levels from beginner level to competition, and you choose between junior and senior camp. The camps are in three days and we set up an individual training plan as we always are two instructors. Possibility to rent horses!