At our farm situated in Rättvik, Dalecarlia we have our base. We live in an old Viking village with a rich wildlife with the chance to see both moose, wolf and bear just outside the house. The sandy roads are infinitely long and the lakes
are many. In the summertime, the sun never goes down and we can train all evenings! Suitable times to spend your week here is from May to August, where we have summer in Sweden.

You can come to the Academy without experience to test our beginners clinic! We can take a group of four people at the same time. You can choose to bring your own horse or to rent one of the horses at the Academy. We speak English fluently! The easiest way to find your way to our place, is to fly to Arlanda or Skavsta airport and rent a car to our place.
Price:
SEK 1.500

The price includes:
A three hour experience into the horseback archery world guided by a licenced trainer. Half of the time is on the ground and half on horseback

Conditions of payment:
Payment is equal to confirmed booking

Discount code:
If you have a discount code, you write it in the messagefield to us!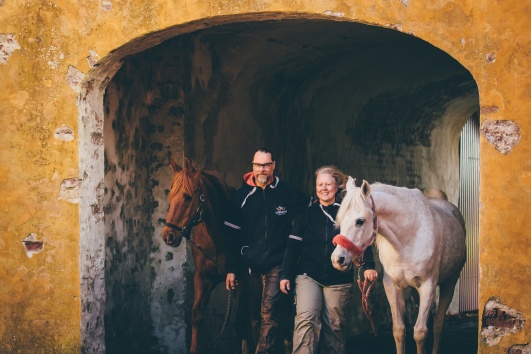 Ylwa and Mats Woxmark have both graduation in sports education for trainers within the Swedish Archery Association and the Swedish Equestrian Federation.